Lake Wylie Information - History and Facts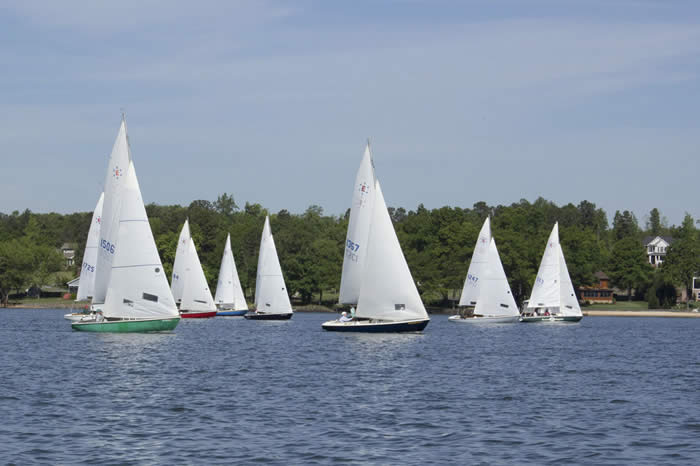 Photo by Jan Todd with Deep Creek Photography - visit website
General Facts
Lake Wylie is a man-made lake located in North Carolina and South Carolina. The lake covers a surface area of about 13,400 acres has 325 miles of shore line. Lake Wylie is located in three different counties: York County (in South Carolina), Gaston County (in North Carolina), and Mecklenburg County (in North Carolina). The unique diversity in the three counties offers potential residents a wide variety of lifestyle choices. Tega Cay, Fort Mill, Rock Hill, Lake Wylie (including York and Clover), Belmont, and southern Charlotte have different "personalities", different school opportunities, variety in shopping and amenities.

Real estate on Lake Wylie offers lots of choices. There are several waterfront neighborhoods, with similar styled homes, neighborhood associations and regulations, amenities such as community pools, golf, and tennis. There are also quite a few rural areas of the lake, with diverse styled homes and properties. On some areas of the lake, a new million dollar home may sit beside a fifty year old 2 bedroom cabin.

There are still some undeveloped areas of Lake Wyie as well. Waterfront lots are available in some newly released tracts of waterfront land. Other waterfront building sites are available on lots that may currently have older cabins on them.

Lake Wylie is one of eleven lakes on the Catawba River, the second oldest lake in the Catawba River Chain. The Catawba River Chain of lakes is operated as a system by Duke Power, with water being moved around each lake as needed by the power company.

The Catawba Nuclear power plant is located on the southwestern part of the lake, and draws its cooling water from the lake. On the northern part of the lake (west of Charlotte), the Allen Steam plant also draws its cooling water from the lake.

Because lake levels are managed by the power company, Lake Wylie generally does not experience radical fluctuations in lake water levels. Lake Wylie is a "year round" lake, and residents enjoy fishing, boating, and water recreation all year long.