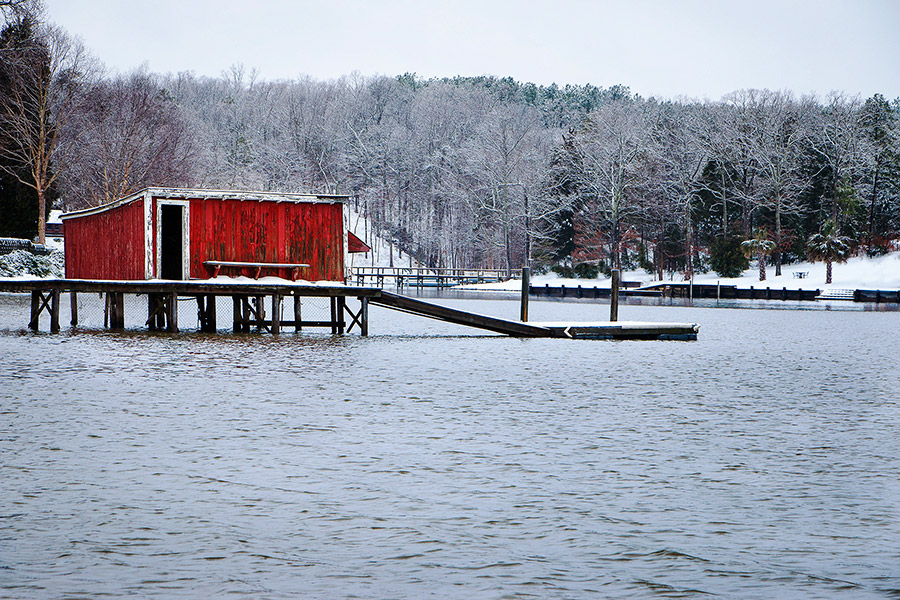 Lake Wylie Events and Activities
Are you looking for things to do around Lake Wylie, Charlotte, Rock Hill, Tega Cay, Clover and Belmont? There are always fun activities for the whole family to enjoy
Ongoing Events
Saturdays 10-4 pm: Historic Brattonsville Experience "Living History" and witness life in the Carolina Backcountry during the 18th and 19th centuries. Weekly activities and demonstrations vary.
Sundays: Museum of York County | Receive free admission.
Every first Tuesday of the month at noon: Daniel Stowe Botanical Garden First Tuesday Presentations bring a bag lunch to enjoy while learning about a variety of topics. Presentations are free with regular Garden admissions and are held in the Visators Pavillion.
First and third Thursdays: Allison Creek Bluegrass | 5780 Allison Creek Road in York, located at the corner of Hands Mill Road and Allison Creek Road. Different bands are featured each night, along with open jam sessions. Food is available. Doors open at 6:00 and show begins at 7:00.
Thursdays and Saturdays: US National Whitewater Center in Charlotte kicks off "River Jam", live music performed regularly during the summer months. Every Thursday 7-10pm. See website for schedule and bands performing.
Weekends: Camp Canaan Zipline Canopy Tour! | Take a zipline tour over the Catawba River. High flying adventure takes you through the treetops for a unique and thrilling perspective.
December 2018
December 1 - Saturday 10:00 am– Candy Cane Hunt & Paws with Claus at Ann Springs Close Greenway Meet at Field Trial Barn and enjoy festive fun including a meet-n-greet with Santa and Mrs. Claus, a candy cane hunt, story time and songs.
December 1 - Saturday– Christmas Tree Lighting at Tega Cay Golf & Conference center. Features Christmas Carols sung by Fort Mill High School Chorus, tree lighting, cookies, hot chocolate amd visit from Saint Nick.
December 1 – Saturday 11:00 – Fort Mill Christmas Parade – at Tom Hall St
December 1 & 8 -3:00 pm - 9:00 pm Saturday- Christmas Candlelight Tours - Light up your family's holiday as costumed interpreters depict Christmas traditions of the 18th and 19th centuries in family- friendly hands-on activities, theatrical scenarios and more at Historic Brattonsville
December 2 – Sunday 3-4:30 Clover Highland Christmas Parade. Sponsored by Clover Chamber of Commerce.
December 3 – Monday 5:30 - Christmas tree lighting Belmont Parks and Recreation Join in the Annual Christmas Tree Lighting in front of City Hall
December 4 - Tuesday 3:00 pm Belmont Christmas Parade Belmont Parks and Recreation
December 6 – Thursday 6:30 - Lake Wylie Chamber's Annual Holiday Gala held at the River Hills Country Club. Reservations required!
December 8 – Saturday 4:00- 8:00 pm- Olde York Christmas Village & Sip and Shop – Historical Society will conduct their Historic Parade of Homes as well as Holiday Sip and Shop downtown.
December 8 & 9 – 3:00 – 7:00 pm – Clovers Women's Club Tour of Homes
December 11 – Tuesday 5:30- 7:30 Holiday Business After Hours – Held at Lake Wylie Assisted Living 4877 Charlotte Highway
December 15 Saturday 4:00-7:00 pm Christmas by the Lake & Annual Lake Wylie Boat parade. Boats will meet at T-Bones on the Lake to line up, and the route spans both sides of the Buster Boyd Bridge. Best viewing is from the deck at T-Bones and the boat landing.
December 22 – Saturday - Santa Claus tours the city of Tega Cay! Watch for Santa in the fire truck, coming through Tega Cay!
December 31 – New Years Eve at Winterfest – Midnight fireworks, live bands, Snoopy's Rockin' NYE Party with DJ, and Charlie Brown's NYE Celebration Show
December 31 – 5:00 – 9:00 pm Sparkle and Glow New Year's Eve – Celebrate New Year's Eve with a family friendly event featuring New Year's Eve traditions from around the world, live music and more at the Daniel Stowe Botanical Garden
January 2019
November 23 – January 6: "Holidays at the Garden" at the Daniel Stowe Botanical Garden Day An outdoor display with more than 600,000 lights, carriage rides, carols, baked treats and more.
November 16 – January 21 Ice skating in Rock Hill? Oh yes there is! 205 Saluda Street. Celebrate the holidays on ice at the Founders Holiday Ice Rink in downtown Rock Hill Only in Old Town
January 1 Tuesday 11:00 am – 4:00 pm - The annual New Year's Day Barefoot Challenge! Lake Wylie's own Carolina Show Ski Team travels to Lake Norman to compete in this bone chilling competition. Come and watch!
January 12 Saturday - 10am -4pm, "Hog Butchering Day". Historic Brattonsville : witness the process of butchering meat and learn how the early settlers preserved and smoked it. Now that's something you won't see in New York City!
January 15 Tuesday 8:00 pm – Lynn Trefzger – Ventriloquist/ comedienne for over 30 years, Lynn has given life to a trunk full of comical characters that have accompanied her to stages throughout the country, presented by Clover School District Auditorium.
January 26 Saturday 7:30-10:30 pm Casino Royale – Annual Fundraising Gala Center for the Arts 121 E Main St. Roll the dice and play the tables during this arts-filled evening, presented by Only in Old Town in Rock Hill.
January 27 Sunday 1:00 – 4:00 pm Oyster Roast 2019 Daniel Stowe Botanical Garden – The garden partnered with Saltwater Market will host their third annual Oyster Roast! All you can eat steamed oysters, live music and Garden admission.
January 29 Tuesday 7:00 pm – Family Night XX: Doug Berky – Weaving together masks, puppets, mime, drama, comedy, music and storytelling, Doug Berky presents stories from around the world. It is a visual feast filled with fanciful characters, dramatic and comic twists and turns, and "Gems" of wisdom passed down to us from many people around the world , presented by Clover School District Auditorium.
February 2019
February 7 Thursday 8:00 pm – Jim Curry: Take Me Home – Curry's captures tha natural essence of John Denver's persona and music. His heartfelt delivery envelops as multi-platinum hits such as "Rocky Mountain High", Annie's Song", and "Country Roads" fill the atmosphere, presented by Clover School District Auditorium.
February 9 Saturday 9:00 am – 12:00 pm – Frigid Trail Race and Plunge at the US National Whitewater Center in Charlotte! Get your heart racing on the trail and in the water during the Frigid Trail Race and Plunge.
February 9, 16, 23 Saturday - 10am -4pm, "By Way of the Back Door". Historic Brattonsville : Learn about the lives of those who were enslaved at Brattonsville during tours featuring cooking and other living history demonstrations.
February 21 Thursday 7:00 pm – Rapunzel - This reimagined version of the classic, presented by the Children's Theater of Charlotte, is a delightful tale about the curiosity and joys of growing up, risk taking, and discovering who you are, presented by Clover School District Auditorium.