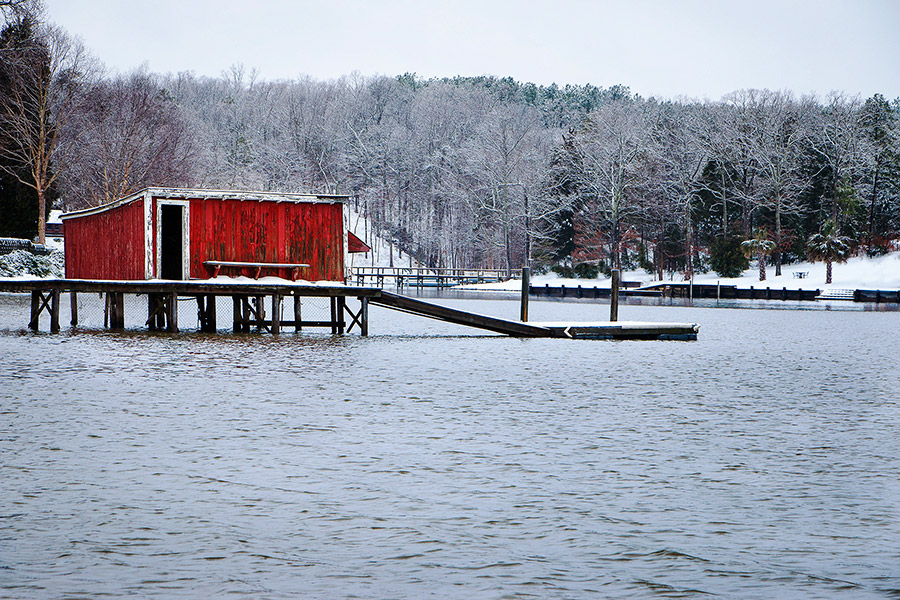 Lake Wylie Events and Activities
Are you looking for things to do around Lake Wylie, Charlotte, Rock Hill, Tega Cay, Clover and Belmont? There are always fun activities for the whole family to enjoy
Ongoing Events
Saturdays 10-4 pm: Historic Brattonsville Experience "Living History" and witness life in the Carolina Backcountry during the 18th and 19th centuries. Weekly activities and demonstrations vary.
Every first Tuesday of the month at noon: Daniel Stowe Botanical Garden First Tuesday Presentations bring a bag lunch to enjoy while learning about a variety of topics. Presentations are free with regular Garden admissions and are held in the Visators Pavillion.
First and third Thursdays: Allison Creek Bluegrass | 5780 Allison Creek Road in York, located at the corner of Hands Mill Road and Allison Creek Road. Different bands are featured each night, along with open jam sessions. Food is available. Doors open at 6:00 and show begins at 7:00.
Every Thursday July 16- October 29 6 pm – 9pm, Music at the Met. Live music by local singer-songwriters at Metropolitan, Charlotte
Every Thursday 6:30pm – 9:30, June thru October Music on the Lawn at Ann Springs Close Greenway in Fort Mill. Bring the family, a blanket and a picnic!
Weekends: Camp Canaan Zipline Canopy Tour! | Take a zipline tour over the Catawba River. High flying adventure takes you through the treetops for a unique and thrilling perspective.
Due to the enduring health issue several of the events listed have been postponed or rescheduled in an effort to combat the spread of the Coronavirus (COVID-19).
November 2020
October 2 – Nov 28 6 pm – 9 pm Sunset Sessions Enjoy an evening of good food and music as the sun is setting on the Greenway Gateway Lawn and Domtar Forest Porch Ann Springs Close Greenway
November - February 17th– Ice Skating. Located on the upper pond of White water center at US National Whitewater Center
November 20 – January 18 Ice skating in Rock Hill? Oh yes there is! 205 Saluda Street. Celebrate the holidays on ice at the Founders Holiday Ice Rink in downtown Rock Hill Only in Old Town
November – January 5 Wednesday -Sunday from 5 – 9pm Daniel Stowe Botanical Garden Annual event featuring lighted musically-orchestrated topiaries and more
November 7 Saturday 3 pm The Colonel's Club Boil Brew – Low country boil at Anne Springs Close Greenway
November 7 Saturday 9 am – 2 pm Fall Craft and Vendor Fair at Grace Chapel Baptist 475 S Shiloh Rd York
November 7 Saturday 9 am Market at The Barn on Cactus Lane – The Christmas Market 2nd annual Event Crafts and food. The Barn Market on Cactus Ln. Clover
November 13 – 15 South Carolina's Christmas Show in Historic Downtown York, SC. Enjoy a day of shopping inside and out with lots of Christmas and Holiday Merchandise.
November 14 – 16 Chinese Lantern Festival 2020 Daniel Stowe Botanical Garden
November 27 – 10 am Post Thanksgiving Hayrides, fire pits and Cider at Windy Hill Orchard, York. Music, hayrides, food and more.
November 27 Friday – Penland Tree Farm – Open for the season! Hayrides, roasted marshmallows, and choose and cut your own tree. Enjoy this family tradition.
Nov 30 Monday 6:30 PM Christmas Tree Lighting Meet in front of City Hall for annual tree lighting ceremony. Then stroll down Main St for the kickoff of the Festival of Trees in Stowe Park, Belmont
December 2020
December 1- December 26 -Christmastown USA presented by the town of McAddenville 2020 is the 65th anniversary year of this spectacular display, ranked as one of the top ten Christmas events in the whole country! If you've never seen it, make it this year!
December 3 6- 11 pm Holiday Gala hosted by Lake Wylie Chamber– at River Hill Country Club!
December 4 Friday 5:30 pm ChristmasVille Drive-In Movies "Polar Express" 158 west White St. Rock Hill. Showings are at 6:15, 8:15 and 9:00 in Williams and Fudge parking lot. $20 per car to the movie and get a Free $10 gift card to downtown business.
December 5 Saturday 8 am – 4:45 pm - Winter Wonderland Holiday Market - Dairy Barn at the Anne Springs Close Greenway
December 5 Saturday 2020 Christmas Tree lighting. This event features Christmas Carols, tree lighting, cookies, hot chocolate and visit from old Saint Nick!
December 6 Sunday 3 pm 50th Annual Clover Christmas Parade Festival starts at Downtown Main St.
December 11, 12, & 18 - 5:15, 6:15 & 7:15pm - Holiday on the Farm The Schiele Museum of Natural History. Cozy up with friends and family and enjoy holiday traditions, campfire, festive décor, & take a photo with a llama! For ticket & info: https://schielemuseum.org/happening/508-holidaysfarm.html
December 12 Saturday 6:30 Christmas by the Lake & Annual Lake Wylie Boat parade. Boats will meet at Papa Docs on the Lake to line up, and the route spans both sides of the Buster Boyd Bridge. Best viewing is from the deck at T-Bones and the boat landing.
December 12 Saturday 10:00 am at New Centre Park, Clover -Grinchmas Crafts Day. Event includes Creating ornaments, Decorating cookies, Letters to Santa, Pictures with Santa & Hot Cocoa. Pre-register at https://secure.rec1.com/SC/clover-sc/catalog?filter=c2VhcmNoPTEzMjA5NTE=