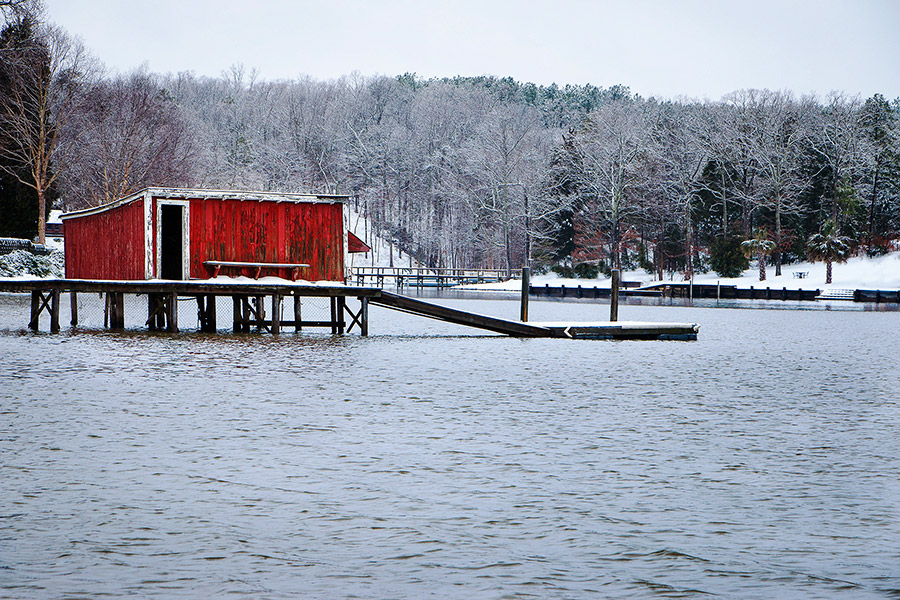 Lake Wylie Events and Activities
Are you looking for things to do around Lake Wylie, Charlotte, Rock Hill, Tega Cay, Clover and Belmont? There are always fun activities for the whole family to enjoy
Ongoing Events
Saturdays 10-4 pm: Historic Brattonsville Experience "Living History" and witness life in the Carolina Backcountry during the 18th and 19th centuries. Weekly activities and demonstrations vary.
Every first Tuesday of the month at noon: Daniel Stowe Botanical Garden First Tuesday Presentations bring a bag lunch to enjoy while learning about a variety of topics. Presentations are free with regular Garden admissions and are held in the Visators Pavillion.
First and third Thursdays: Allison Creek Bluegrass | 5780 Allison Creek Road in York, located at the corner of Hands Mill Road and Allison Creek Road. Different bands are featured each night, along with open jam sessions. Food is available. Doors open at 6:00 and show begins at 7:00.
Weekends: Camp Canaan Zipline Canopy Tour! | Take a zipline tour over the Catawba River. High flying adventure takes you through the treetops for a unique and thrilling perspective.
Due to the enduring health issue several of the events listed have been postponed or rescheduled in an effort to combat the spread of the Coronavirus (COVID-19).
November 11 - February 17th– Ice Skating. Located on the upper pond of White water center at US National Whitewater Center
November 19 – January 18 Ice skating in Rock Hill? Oh yes there is! 205 Saluda Street. Celebrate the holidays on ice at the Founders Holiday Ice Rink in downtown Rock Hill Only in Old Town
November 26 – January 2 5 – 9pm Daniel Stowe Botanical Garden Annual event featuring lighted musically-orchestrated topiaries, food trucks, and more
December 2021
December 1- December 26 -Christmastown USA presented by the town of McAddenville 2021 is the 66th anniversary year of this spectacular display, ranked as one of the top ten Christmas events in the whole country! If you've never seen it, make it this year!
December 2 Thursday 6- 11 pm Holiday Gala hosted by Lake Wylie Chamber– at River Hill Country Club !
December 2 Thursday 5- 8:30 pm 2021 Christmas Tree lighting. This event features Christmas Carols, tree lighting, cookies, hot chocolate and visit from old Saint Nick! At Fort Mill
December 2 - 24 " Christmasville" in downtown Rock Hill! A charming holiday village and outdoor walking festival in Rock Hill's historic Old Town. Events include the Reindeer Romp 5K, carriage rides, historic tours, carolers, theater, and much more!
December 3 Friday 4:00 – 9:00 pm York's Greatest Show 82nd Annual Christmas Parade and tree lighting in Historic Downtown, York
December 4 Saturday 8 am – 4 pm - Winter Wonderland Holiday Market - Dairy Barn at the Anne Springs Close Greenway
December 4 Saturday 3 – 9 pm – Christmas CandleIight Join Father Christmas, historic carolers, and more as you experience Christmas in the 19th century Historic Brattonsville
December 5 Sunday 3 pm 51th Annual Clover Christmas Parade Festival starts at Downtown Main St.
December 5 Sunday Christmas In the City downtown Gastonia. Enjoy parade, Santa, tree lighting and marketplace.
December 6 4:00 pm Family Storytime in the Park Come to Miracle Park for an outdoor, family friendly storytime filled with stories, songs, and more. 1005 Eden Terrace, Rock Hill
December 11 Saturday 1:00 – 6:00 pm Christmas at Belmont Market 52 Ervin St, Belmont Come shop from Starving Market vendors
December 11 Saturday 6:30 Christmas by the Lake & Annual Lake Wylie Boat parade. Boats will meet at Papa Docs on the Lake to line up, and the route spans both sides of the Buster Boyd Bridge. Best viewing is from the deck at T-Bones and the boat landing.
December 14 12-4 pm Free Tuesday at the Schiele Museum of Natural History. For info: https://schielemuseum.org/happening/508-holidaysfarm.html
December 17 Friday 4- 8pm Holiday Sip and Shop in Historic downtown York. Check out the many shops in downtown York to get those special Christmas gifts.
December 31 Friday New Years Eve Celebration at Papa Doc's
December 31 & January 1 New Year's Eve and New Year's Day 5k and 10k trail race at the US National Whitewater Center Kick off 2022 by racing through the woods. Three races area available that will take place during the end/beginning of the year.
January 2022
January 1 - Saturday 11- 4pm - The annual New Year's Day Barefoot Challenge! Lake Wylie's own Carolina Show Ski Team travels to Lake Norman to compete in this bone chilling competition. Come and watch!
January 1- Saturday 10 am – Ring in the New Year at Anne Springs Close Greenway. Classic 8K trail race highlighting some of the best trails at Anne Springs Greenway in Fort Mill.
January 6– Thursday - 7pm – Come see "Jaimee Paul in Concert" at the Clover School District Auditorium.
January 8 Saturday - 10am -4pm, "Hog Butchering Day". Historic Brattonsville : witness the process of butchering meat and learn how the early settlers preserved and smoked it. Now that's something you won't see in New York City!
January 15 Saturday 12:30 – 5:00 pm Oyster Roast Enjoy oysters, drinks, music and more. Hosted by Windy Hill Orchard
January 20 Thursday 6:00 – 9:00pm Canteen Italian Wine Dinner Come enjoy the taste of Italy with special menu to pair with a selection of Banfi wines at Ann Springs Close Greenway
January 25– Tuesday - 7pm – Come see "The Jeff Little Trio", Old time country, bluegrass, rockabilly, and blues on the piano! at the Clover School District Auditorium.
February 2022
February 4-6 & 11-13 - Rock Hill Community Theater presents "A Catered Affair – the musical"
February 5, Saturday 9:00 am –12:00 pm Fridge at the US National Whitewater Center Brave the cold on the trail 5K and 10K run with plunge in water at finish line.
February 8 – Tuesday - 7pm – Come see "Aesop's Fables", Aesop's world of fables come to life in this interactive production that weaves music and storytelling together to bring these valuable life lessons to the stage at the Clover School District Auditorium.
February 17 – Thursday - 7pm – Come see "Extreme Illusions & Escapes", High energy, modern and theatrical show mixed with amazing large scale stage illusions, and skillful escapes, audience participation, and exciting music at the Clover School District Auditorium.
February 26 Saturday 6:00 – 11:00 pm – Green Gala: The Greatest Gala on Earth at Ann Springs Close Greenway Hosted by the Greenway Ladies Guild, all proceeds benefit the Anne Spring Close Greenway and FLYERS assistant programs. Enjoy an evening of entertainment with LIVE music, dancing delicious heavy hors d'oeuvres, and auction