Lake Wylie Waterfront Community Profiles
Select an area of the Map below to learn more about Lake Wylie waterfront communities.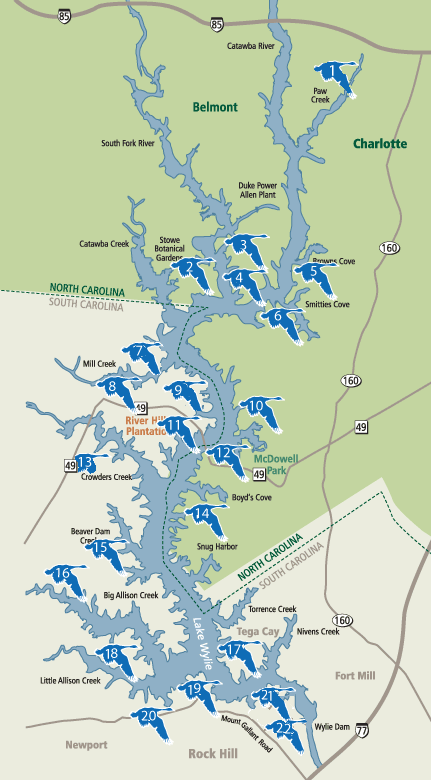 Lake Wylie Real Estate
For information about Lake Wylie waterfront communities and Lake Wylie real estate, please contact waterfront realty sales experts on The Lake Wylie Man team. The Lake Wylie Man realty team, affiliated with Keller Williams Realty, can serve you in all of your Lake Wylie real estate needs, whether searching for the perfect waterfront lot, a new or established house for sale on or near Lake Wylie, or in selling your home or lot on Lake Wylie. The Lake Wylie Man Realtors consistently sell the most Lake Wylie waterfront real estate, year after year!
The Lake Wylie Man real estate team is licensed in both NC and SC, and services all of the Charlotte lake area, including Belmont, Tega Cay, Rock Hill, Charlotte, and Lake Wylie. Restrictions and regulations for Lake Wylie real estate can be tricky; be sure to consult a waterfront realty specialist!
Download Map of Lake Wylie