The Lake Wylie Man Guide to Lake Wylie
Custom Map with Landmarks and Advice
Click on this map of Lake Wylie to view neighborhoods, landmarks, cove names, boat resources and advice. The Lake Wylie Man team is YOUR ultimate resource for Lake Wylie. Whether you're looking for waterfront real estate or simply out having fun on the lake, The Lake Wylie Man is your source for information. Click on the map link below to be connected on your GPS enabled cell phone. Be sure GPS is turned ON!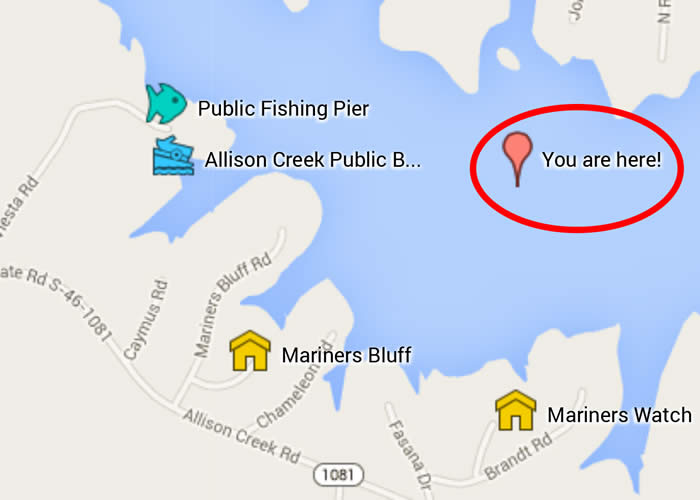 Learn to navigate Lake Wylie like a local! Lake Wylie cove names and landmarks are not always published on lake maps. With The Lake Wylie Man guide to Lake Wylie, you'll be able to find neighborhoods, Lake Wylie sandbars, and coves when meeting friends on the lake. Popular waterski areas, public restrooms, picnic areas and parks are identifed to make the most of your day on Lake Wylie.
Thanks you for visiting this list of resources for buying real estate in the Lake Wylie area. Whether you are looking for a home for sale in or around Lake Wylie, or a lot to build your own custom home, The Lake Wylie Man can help you make the best real estate decision. As a specialist in Lake Wylie waterfront real estate, The Lake Wylie Man team understands the considerations that make buying and selling waterfront property unique. The Lake Wylie Man realty team, affiliated with Keller Williams Realty, can also assist with off-the-water real estate in Lake Wylie, Rock Hill, Fort Mill, Charlotte and Belmont.