Reflection Pointe on Lake Wylie
A wonderful home for lake lovers, Reflection Point is a gated community with three miles of shoreline, clubhouse with pool, tennis courts, walking trails, boat slips and storage, 20 interior ponds, city utilities and more. Reflection Pointe is close to downtown Belmont , NC a few miles from McAdenville (Christmas City USA), 20 minutes from Charlotte Douglas International Airport, and 30 minutes from uptown Charlotte. Located off South Point Road.
Interior homes, most priced $700k+, waterfront homes $1.2 million+. Building lots are still plentiful, with prices ranging at $250K+ for dockable waterfront, and $50-$100K for interior lots. For homeowners association information and resources, visit Reflection Pointe on Lake Wylie .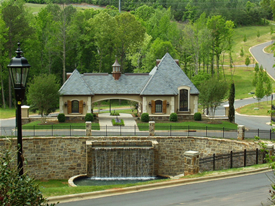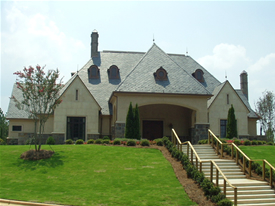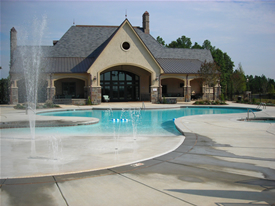 Lake Wylie Real Estate
Lake Wylie Waterfront - Gated Community
For information about Reflection Pointe and Lake Wylie real estate, please contact waterfront sales experts with The Lake Wylie Man team of real estate agents. Realtors with The Lake Wylie Man realty team can serve you in all of your Lake Wylie real estate needs, whether searching for the perfect waterfront lot, a new or established house for sale on Lake Wylie, or in selling your home or lot on Lake Wylie. The Lake Wylie Man real estate team consistently lists and sells the most Lake Wylie waterfront real estate.
Selling and buying Lake Wylie waterfront property can be tricky. The Lake Wylie area includes 3 counties (York, Gaston & Mecklenburg), 2 states, and multiple municipalities, each of which can have its own rules and regulations. In addition, all of the lake falls under Duke Power's lake management. The Lake Wylie Man can guide you through to a successful real estate deal. Consult the waterfront experts before buying or selling waterfront property!