Somerset at Autumn Cove
Lake Wylie SC
A Lake Wylie waterfront community located at the back of Autumn Cove on Hwy. 49 in Lake Wylie. This waterfront neighborhood includes 250 homesites, with interior home prices in the $400's and up. Waterfront homes are priced $800k and up. There is a clubhouse, a junior Olympic pool (sure to host a Lake Wylie swim team to compete with the ones at River Hills and The Landing!). Somerset at Autumn Cove is accessed through Autumn Cove, across from Crowder's Creek Elementary. Located in the premier Clover school district, zip code 29710.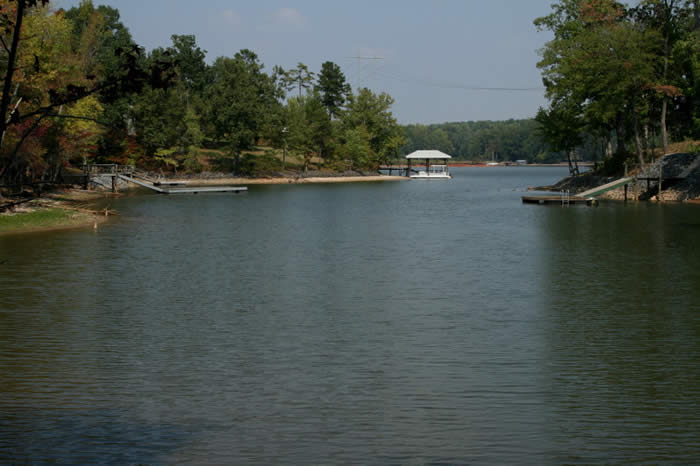 Somerset on the Water, a Lake Wylie waterfront community located on Autumn Cove. With waterfront lots for sale and a limited choice of waterfront new construction, you can live in this lovely Lake Wylie community.
Lake Wylie Real Estate
Lake Wylie Waterfront - Somerset on the Water
For information about Autumn Cove's Somerset on the Water and Lake Wylie real estate, please contact waterfront sales experts on The Lake Wylie Man ® realty team. The Lake Wylie Man real estate agents can serve you in all of your Lake Wylie real estate needs, whether searching for the perfect waterfront lot, a new or established house for sale on Lake Wylie, or in selling your home or lot on Lake Wylie. The Lake Wylie Man realty team consistently sells the most Lake Wylie waterfront real estate!
Realtors on The Lake Wylie Man realty team are licensed in both NC and SC real estate, and service all of the Charlotte lake area, including Belmont, Tega Cay, Rock Hill, Charlotte, and Lake Wylie. The Lake Wylie Man team of realtors is associated with Wilkinson ERA Realty in Charlotte.
Buying and selling Lake Wylie waterfront property can be tricky. The Lake Wylie area includes three counties, two states, and multiple municipalities, each of which can have its own rules and regulations. In addition, all of the lake falls under Duke Power's lake management. The Lake Wylie Man can guide you through to a successful real estate deal. Consult the waterfront expert before buying or selling waterfront property!